Organised by IFST
Please note spaces are still available - we're looking forward to meeting you in Birmingham! Booking is closing soon
Join us on 25 April in Birmingham for our 'SC22 Lunch & Lecture', this is an opportunity to meet some of the speakers and fellow delegates in person at our pre-conference networking event. Professor Robin May (Chief Scientific Adviser at the Food Standards Agency - FSA), will be discussing what behavioural studies tell us about risk communication and how we might be able to harness that information for the public good. Our lunch will be prepared by students of the College of Food at University College Birmingham, Summer Row, Birmingham B3 1JB
This event is booked separate from the IFST Spring Conference (SC22) and has a strictly limited capacity.
Programme: 
| | |
| --- | --- |
| 12.00 pm | Registration and Refreshments |
| 12.30 pm  | SC22 Guest Lecture: Transparency and Risk Communication in a Global Food System to be given by Professor Robin May, Chief Scientific Adviser at the Food Standards Agency (FSA) |
| 1.15 pm  | Three-course lunch, wine, tea and coffee |
| 3.00 pm | Closing |
Lecture topic: Trust lies at the heart of the food system: consumers rightly expect to be able to trust that the food they buy is safe and what it says it is. That trust is earned through transparency, whether in the form of allergy labelling, welfare assurance schemes or country of origin declarations. But communicating information about food, particularly when it comes to food risks, can be tricky. In this talk, I will discuss what behavioural studies tell us about risk communication and how we might be able to harness that information for the public good. I will also highlight some of the opportunities and challenges that lie ahead of us as the world wrestles with the challenge of providing a growing population with healthy, high-quality food in a sustainable way.
Speaker: Professor Robin May, Chief Scientific Adviser at the Food Standards Agency (FSA) and Professor of Infectious Disease at the University of Birmingham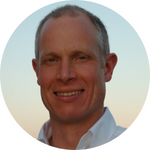 Professor Robin May, took up his role as the Chief Scientific Adviser (CSA) for the Food Standards Agency (FSA) in July 2020. 
As the FSA's Chief Scientific Adviser, Professor May provides expert scientific advice to the UK government and plays a critical role in helping to understand how scientific developments will shape the work of the FSA, as well as the strategic implications of any possible changes. He is responsible for the integrity of the science and evidence that underpins FSA activities, as well as for communicating the FSA's evidence-based approach to other government departments, external stakeholders and consumers.
Professor May's early training was in Plant Sciences at the University of Oxford, followed by a PhD on mammalian cell biology at University College London and the University of Birmingham. After postdoctoral research on gene silencing at the Hubrecht Laboratory, The Netherlands, he returned to the UK in 2005 to establish a research program on human infectious diseases. He was Director of the Institute of Microbiology and Infection at the University of Birmingham from 2017-2020. 
Professor May continues his work on Infectious Disease at the University of Birmingham. A Wolfson Royal Society Research Merit Fellow and Fellow of the American Academy of Microbiology, Professor May specialises in research into human infectious diseases, with a particular focus on how pathogens survive and replicate within host organisms.
Lecture and Lunch - IFST members - £ 45.00
Lecture and Lunch - IFST non-members - £ 65.00
Register here
Please note: Vegetarian and other dietary requirements can be catered for. Full details are in the booking form.
Venue Information: University College Birmingham, Summer Row, Birmingham B3 1JB
Map: click here
Closest Train stations: Birmingham Snow Hill and Birmingham New Street. There are also several bus stops and the restaurant is just a 15-20 minute walk from Moor Street and New Street train stations.
Parking: There are plenty of roadside parking spaces in the Summer Row area, as well as NCP car parks.
This event is sponsored by:
UK National Measurement Laboratory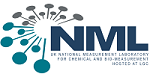 The National Measurement Laboratory (NML), hosted at LGC, is the Designated Institute for 'Chemical & Biological Measurement' within the UK. We deliver underpinning measurement science to support government, industry and protect consumers. We also support the work of the Government Chemist.
Our research areas span the sectors of advanced therapeutics, diagnostics and safety & security, and our measurement capabilities comprise state-of-the-art mass spectrometry, PCR and cell characterisation of products and processes. We encourage innovation and play a leading role internationally to develop best practice and standardise measurements across the world, providing further confidence in the UK's science and technology capabilities.